Spring Valley plumber
After your plumbing system is fully installed, you have confidence in it that it will live for many years without becoming an issue. With time though, it starts developing problems. That is what every system does. They are not designed to live forever. You don't give up though when there are issues that need to be addressed. The best thing to do is engage the Spring Valley plumbers and all will be well. They are familiar with what your system requires and they will fix that with precision for you to have lesser complaints. Where repairs are not applicable, they can advise on replacement of the defected fixture.
The best for the family
Most of our services are geared towards residential settings. That's is where we are demanded the most. It's where families live. A simple plumbing diagrams failure say a blocked toilet will chase away the peace in the house or bring conflicts as others use the toilets they are not designated to use. There are things that you can wait for in life, but waiting for a plumber should not happen. They should be on site when called upon to ensure that peace and comfort is restored back in the family. That's what we do. We waste no time but to respond as quickly as we can to come to your rescue.
Plumbing is more than pipes
People tend to see only the pipes and the blocked toilets when they think of plumbing. However, we know better as the experts. There are other systems that comprise plumbing. On top of the blocked drains, fresh water pipes and the sewer drains, other issues include the boilers, gas supplies, refrigeration. Part of electrical systems and others. We help you deal with defects arising from all these systems efficiently and at affordable prices.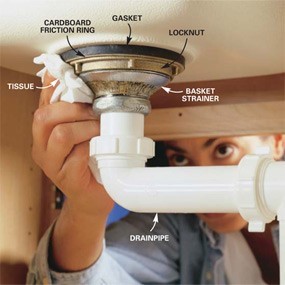 Zip Codes:
91979 91978 91976 91977
Sewer System Backups
Plumbing Replacement & Installations
Drain Repair and Maintenance
Plumbing Diagnosis & Inspection
Clogged Drains
Tankless Water Heaters
Drain Cleaning
HydroScrub Jetting
Tenant Improvement/Remodel
Plumbing System Maintenance
Water Heater Repair & Replacements
Water Line Repairs
Maintenance, Installation and Repair
24 Hour Plumbing
Emergency Sewer Line Repair
Plumbing Repairs
New Construction
Hydro-Jetting Trenchless
Plumbing Video Camera Inspection
Leaking Pipes
Water Line Replacement & Installations
Sewer Lines Video Camera Drain Inspection
Water Heater Replacement
Sewer Line Repair and Maintenance
Installation and Replacement
ADA Retrofits
Emergency Service
Trenchless Sewer Line Repair
Emergency Pipe Repair
Full Range of Design and Build Services
Drain Cleaning and Unclogging
Well Pump Service
Well Pump Installation & Replacement
24 Hour Plumbing Service
Frozen Pipes
Emergency Water Heater Repair
Sewer Line Repair & Replacements
Water Heater Installation
Emergency Drain Cleaning
Restaurant/Hospitality Company Services
Healthcare/Hospital Plumbing Systems
Water Heater Repair
Sewer Repair
Sewer Line Inspection and Replacement